Welcome and thank you for your interest in serving as a member of the Applied Computing program advisory board. This board provides recognized leaders in the field with a unique opportunity to further shape the UW Applied Computing program and profession.
This dedicated Web page has been developed to tell prospective board members more about the board's function, member responsibilities, and other relevant information. We encourage you to review the information provided and complete and submit the board member questionnaire to help us better understand your interest, background, and goals. We will contact you soon after submission with information about next steps.
Again, thank you for your time and interest in joining the advisory board for the UW Bachelor of Science in Applied Computing program. We look forward to the possibility of working with you.
Interested in becoming an advisory board member? Find out more:
Responsibilities and Guidelines for Advisory Board Members
To help us better understand your background and goals, please complete and submit the advisory board member questionnaire.
Current UW Applied Computing Advisory Board Members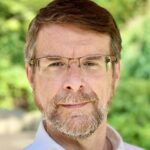 Fulton "Derrick" Edwards; President of AGS Systems; Mr. Edwards has over 35 years' experience in the commercial software development, consulting, and data analysis industry, and currently serves as the President and Chief Technical Officer of AGS Data Systems.  He received his Undergraduate Degree in Software Systems Design from the University of Alabama and his Master of Science Computer Science from UW River Falls.
Within the UW system he has been involved with several programs, including the UWRF Innovation Challenge, Innovator-in-Residence, and the Bridgeway Scholars. He is a PADI certified Master Scuba Diver and photography enthusiast with an interest in shipwreck photogrammetry.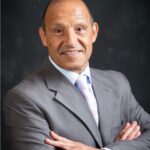 Hamed El-Afandi; Senior Program Manager at GE Healthcare; Hamed El-Afandi graduated from the University of Wisconsin – Milwaukee with a PhD in Computer Science.  He has been working for GE Heathcare as Senior Program Manager for over 19 years and teaching for over 11 years. Teaching topics include: Software Design & Architecture, Software Engineering, Software Verification and Testing, Capstone, Program Management, and  High-Performance Computing courses.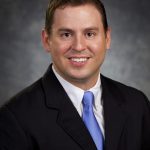 Joe Pfiffner; Director of IT at Sentry Insurance; Joe graduated from Notre Dame with a degree in MIS and has his MBA from UW-Whitewater.  He has worked for Sentry Insurance for 19 years in the IT industry, starting as a software developer, and has been Director of Software Development at Sentry for the last 8 years.  His IT focus has primarily been on application development in Java and .Net, but he is also responsible for imaging solutions, publishing systems, document management systems, shared service applications, print/mail/scanning operations, various vendor platforms, remittance processing, and support of legacy mainframe systems.
Jason Poquette; Vice President of Platform Engineering at Virgin Pulse.  Jason Poquette has worked in the IT industry for over 20 years.  In that time, he has had the opportunity to work at companies that range from small to Fortune 500 companies and lead small to large geographic dispersed teams.  The thing he has enjoyed the most about the IT field, is how fast it changes.  The creates constant new opportunities that hadn't existed only a few years prior.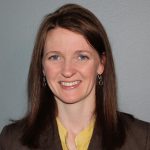 Lori Plate; Senior Director of IT at Johnsonville LLC; As Senior Director of IT at Johnsonville, Lori is responsible for providing strategy, leadership, management and development of the Enterprise Applications team implementing and supporting Johnsonville's SAP, Applications, Business Intelligence, Development, Applications Security and EDI environments.  Lori joined Johnsonville in 2008 and has held various roles in the MIS organization including BI Business Analyst, Sales and Marketing Business Partner and Project Manager.  Before joining Johnsonville, Lori was a Principal Business Analyst for Sales, Marketing and Distribution at Miller Brewing Company and has also spent time working in the Financial Services, Manufacturing and Consulting Areas. Lori is a graduate of the University of Wisconsin Madison with a Bachelors of Science in Civil and Environmental Engineering.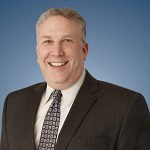 Todd Whitenack; CIO/VP of IT at Cellcom; In January 2008, Todd Whitenack joined the Nsight family of companies as the chief information officer and VP of information technology. Todd adds 24 years of experience to the information technology department. In this position, he is directly responsible for all of IT, including the development and maintenance of all computer systems, IT purchasing, billing, mobile applications and the customer websites. Todd graduated from the State University of New York at Brockport with a Bachelor's of Science in Computer Science. He completed graduate work in computer science at the Rochester Institute of Technology. Todd began his career as a software engineer and worked his way to his most recent position as vice president and chief technical officer at One Communications in Rochester, New York.
Carl Schweitzer, Senior Software Development Engineer at Microsoft; Carl graduated from UW – Green Bay with a degree in Computer Science. As an engineer, Carl works with some of Microsoft's largest partners, advising and enabling them to ship new products and features to the cloud even faster. Carl has 2 decades of experience in manufacturing and over 10 years of experience in building IoT applications. In addition to his professional experience, Carl speaks at local and regional software engineering conferences, and assists with running the North East Wisconsin Developers User Group and the Milwaukee Code Camp. He also volunteers at his local High School teaching Computer Science.
Peter Ikusz; Senior Information Security Architect at Thompson Reuters