Hello from the Student Services Team!
We are a team of Success Coaches who are happy to advocate, assist, and support you during your academic journey. As a student, you are managing multiple responsibilities. Our aim is to serve as a One Stop Shop for all of your questions, concerns, and feedback. It is our mission to help out as you navigate through your program and work to ensure that you have a positive educational experience during your time with us. Click on each image below to learn more about who we are and why we love what we do! You can reach us at 1-877-895-3276 or by emailing appliedcomputing@uwex.edu.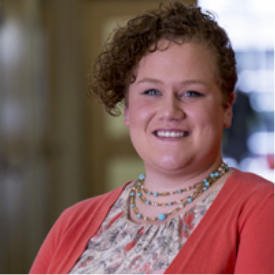 Kirstin Bowns
Student Success Coach
Applied Computing
Healthcare Administration
Why I chose a career in student affairs
I consider myself a life-long learner and believe in the power of education to create opportunities. I have always felt passionate about leaving the world better than I found it. I chose to work within higher education to help others achieve success so in turn they can better their lives, their families' lives, the lives within their communities, and even create global change.
Best part of being a Student Success Coach
The students! It is such an amazing experience working with students one-on-one and helping them accomplish their goals. Everyone's story is unique and it is an honor getting to be a small part of someone's journey through higher education.
Experience, Education
Master of Arts in Educational Leadership with a concentration in Higher Education Student Affairs and a Bachelor of Arts in Sociology with a minor in Criminology. I have been working in student affairs since 2010. I have held positions in residence life, student success and recovery, and multicultural affairs. I joined the UW Extension team in 2017.
Fun Stuff
I have three black cats and a Jack Russell at home that keep me very entertained! I am a hockey enthusiast and a San Jose Sharks fan. I also enjoy camping as frequently as possible, b-rated horror movies, and iced lattes.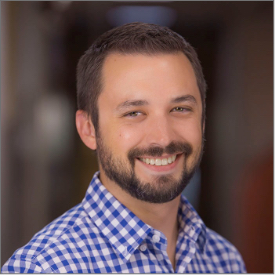 Michael Paul
Student Success Coach
Data Science
Information Technology Management
Why I chose a career in student affairs
As a college student, I relied heavily on the guidance I received from advisers and other personnel around campus. I noticed how much my experience in school was enhanced from the outstanding support I received. I chose a career in Student Affairs because I wanted to be a part of a highly collaborative setting to assist online students improve their connectedness to their campus and its resources. As an active listener and proactive coach, I hope to make an impact on students' well-being and ability to succeed.
Best part of being a Student Success Coach
There's nothing more satisfying than helping a student make connections and succeed. I really enjoy getting to know students on an individual basis and empowering them to seek out the resources they need for a positive educational journey. There's always bound to be bumps in the road, but it's extremely gratifying to help someone smooth them out and learn from the experience.
Experience, Education
Bachelor of Arts in Psychology, minor in English – Technical Communication
Over ten years of higher education experience
Been a part of the Student Affairs staff at UW-Extension since 2013
Fun Stuff
I worked as a projectionist while in college and briefly considered a career in film/cinema. I loved working with film on a daily basis, but decided that my appreciation for the field was enough for me and moved on. As genuine filmstrip is replaced by digital platforms, perhaps I can get involved with it again in a "vintage" capacity some day!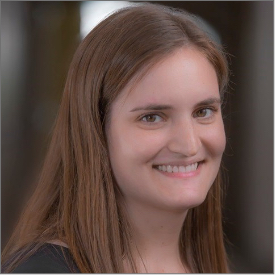 Julie Pitel
Student Success Coach
Health and Wellness Management
Why I chose a career in student affairs
I truly believe that college can be the best years of your life! I chose a career in student affairs with the hope to "pay forward" the outstanding assistance I received as a student. I hope to provide students with resources and guidance to achieve success.
Best part of being a Student Success Coach
The best part of being a Student Success Coach is that the position allows me to get to know each individual student, working alongside them to brainstorm strategies, overcome challenges and celebrate accomplishments.
Experience, Education
I hold a Bachelor of Arts in English, a Master of Education in Student Affairs Administration, and a Graduate Certificate in Support Services for Online Students. I have been working higher education since 2010, and I have worked with UW Extended Campus since 2016.
Fun Stuff
I am the proud owner of a one-eyed dog named Scout who crashes into things and dislikes unfamiliar stairs due to her poor depth perception. We like going on adventures, whether it is discovering new local parks and trails or taking long road trips!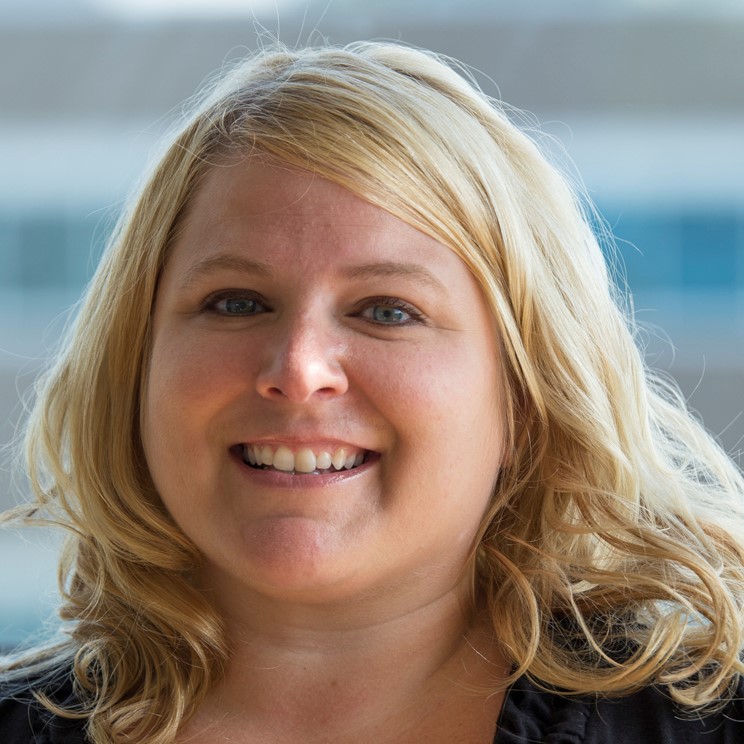 Robin Schwenn
Student Success Coach
Applied Biotechnology
Health Information Management and Technology
Sustainable Management
Why I chose a career in student affairs
My college years were some of the best years of my life, but it did come with many different challenges. From balancing school and work (juggling 4 different jobs at one time) to getting through some pretty tough courses, with a little trial and error, I was able to find strategies to move forward and reach my goals successfully. I enjoy working with students to help them find solutions that work for their unique situations and learning styles.
Experience, Education
Bachelor of Science in Sociology with a minor in Psychology from UW La Crosse
Master of Science in School Counseling from UW Whitewater
I have worked in the Student Services field since 2007.
My favorite way to spend a Saturday:
In the summer, my husband and I go to our camper in Rio, Wisconsin almost every weekend. So my favorite Saturdays are spent at the camper, waking up and sitting out on the deck with a caffeinated beverage and enjoying the sights and sounds of the outdoors. In the afternoon, spending time with family and friends hanging out by the pool, or at the beach, or playing yard games at our site. Then to top it all off, sitting around a campfire at night with our friends and fellow campers, telling ridiculous stories and laughing until our stomachs hurt.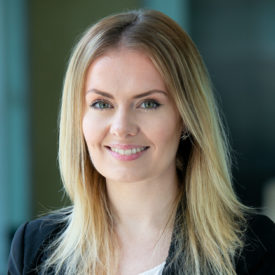 Veronica Eriksson
Student Success Coach
UW College Courses Online
Why I chose a career in student affairs
Knowledge is power, and I love seeing students grow as individuals as they gain educational experience, learn about their interest, and I truly believe that education can transform people to the better and enhance their entire quality of life. Working in Student Affairs gives me a fantastic opportunity to support individuals on their journey and help them staying motivated and focused on their goals.
What I'm looking forward to most about being a Student Success Coach
Those moments when you feel that you made a difference in a student's life through the service you provide.
Experience & education
I have an international Bachelor's degree in Working Life Science/HRM from Karlstad University in Sweden, University of Queensland in Australia, and Bethany College in Kansas, USA. I completed my M.B.A. in May 2018 from North Park University in Chicago, with a master's certificate in Human Resources Management. I have experience of working with both domestic and international, traditional and non-traditional students, and most previously worked as a Program Advisor at UW Colleges. I am also an educated dance teacher and have worked with dance students and choreographies for almost 10 years.
Fun stuff
I was born and raised in the cold North; Sweden, where I still have all my family, many of my friends and my little Chihuahua that I am absolutely obsessed with – so if you ever see me face timing with the cutest dog you have ever seen, come say hi to Knox. I am also a huge fan of and know all about Sweden's national soccer team, but don't understand the tiniest bit of American football.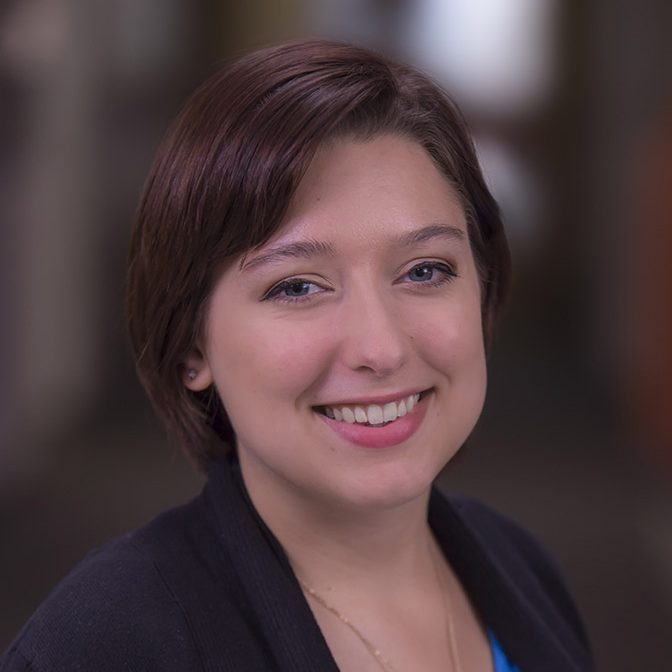 Kaia Stofflet
Student Success Coach
Independent Learning
Why did I choose a career in Student Affairs?
I strongly believe that all people should be entitled to an education, especially since I truly love learning myself! Student services professionals had been very helpful to me in my schooling and gave me a wonderful experience. I would love to give students the positive experience that I had!
Experience, education:
Bachelor of Arts degree in English, minor in Theatre Arts
Part of Student Services at UW-Extension since 2014
What I do in my free time:
If I'm not rehearsing, writing or performing music/theatre, I like to take long walks and nap with my cat, Bronte!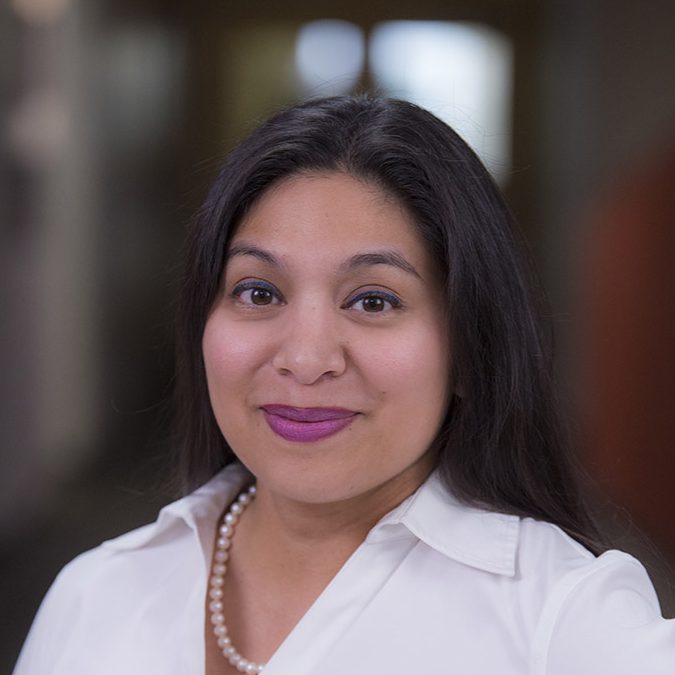 Jessica Ramirez Torres
Student Success Coach
Independent Learning
Why did I choose a career in Student Affairs?
During my undergraduate studies I knew I always wanted to be in higher education but I was not sure what direction I wanted to go in. The opportunity to work in student affairs came up and I have been working with students ever since.
Experience, education:
Ten years experience in Student Services
Bachelors of Science in English and Minor in Women's Studies
Masters of Arts in Education Curriculum and Instruction
What do I do in my free time?
I spend a lot of time with my family. I love animals. I have a Chihuahua (Oompa) and two cats (Mittens & Honey). My favorite music is Reggaeton and I love to go dancing.