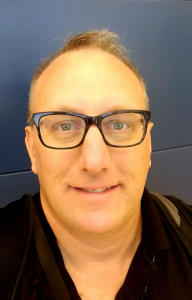 Biography
Thomas Sharkey has spent the last 12 years working in the military, manufacturing, information technology, and planning and processes development as a project manager. He currently works as a senior project manager for IBM. In this role, he works on a variety of projects and teaches Agile methodology practices. He enjoys bringing his real-world experience into the classroom.
In 2016, he started teaching as an adjunct instructor at University of Clarke in Dubuque, Iowa. In 2019, he taught his first course at University of  Wisconsin-Platteville in computer programming (COBOL). He also taught several other subjects before he retired from the US military in 2015. Tom obtained his degree in business administration from University of Phoenix in 2009.
He currently lives in Dubuque, Iowa with his wife. His hobbies include learning, traveling, and spending time with his family.